Functionality with Style
While UFM Products are Urologist recommended for a variety of medical applications, you do not sacrifice style as they look fantastic as well.
See us In Chicago @ AUA 2023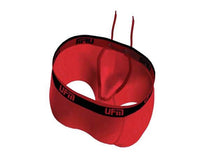 As seen at the AUA World Conferences: 2016, 2017, 2018, 2019, 2022, 2023
UFM Underwear For Men has been working with the Urology community since the company was founded. The UFM Patented adjustable pouch system provides superior male support, lift, secures incontinence pads to prevent embarrassing leakage and provides isolation to prevent chafe. Every UFM product feature the same US patented and Intl patents pending adjustable pouch design made to isolate, comfort and support. Underwear For Men is the only brand of men's underwear that truly offers both isolation and support. While UFM products have multiple medical applications, they are also popular for athletes, workforce and everyday wear. You can learn more about the other applications at our general website UFMUnderwear.com
For Patients
UFM Boxer Briefs are the perfect solution when a doctors tells you to get a jockstrap or "Good Support Underwear" for Post Surgery or Vasectomy Recovery. The Patented UFM adjustable pouch provides the excellent Scrotal Support urologists recommend.
UFMs are also a great solution, in combination with standard disposable guards, for Male Incontinence to prevent embarrasing leakage. See our incontinence page to learn more.
Scrotal Sag, sometimes referred to as the dreaded "Senior Sag", requires extra support. As Men grow older, the collagen and elastin content diminishes and in combination with gravity makes the "Balls Hang Low". Older men require better support and UFM is the perfect answer.
Testicular swelling and Edema, sometimes as a result of a Hydrocele or similar conditions (pre or post surgical) requires scrotal support not offered by other brands. UFM is the only solution that offers lift and isolation and looks great at the same time.
For Doctors
Smartly Engineered to Support Your Patient's Male requirements. If you recommend support underwear to your patients for medical conditions or following surgery, you know the challenges of actually getting them to follow your instructions. Non-Compliance

Urologists tell us that if you tell them what to buy, where to buy it and offer them a special discount, the problem of non-compliance dramatically improves.
They often don't like how the support products look or feel. They don't want to spend money on a product that may not work or that they might only use once.
We got all of those excuses beat and more.
We offer free information and discount programs to urology professionals world wide. (We also offer free international shipping) For more information, contact sales@www.ufmunderwear.com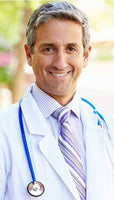 Doctor Recommended Instead of a Jockstrap
Incontinence Men's Underwear
LEARN MORE

UFM Underwear is stylish and comfortable underwear that takes care of leaks by pairing with commonly used male incontinence guards. The biggest problem patients report with incontinence underwear is keeping the guards properly in place. Incontinence guards are designed with a liquid absorbing "target area". If the guard moves out of location, the liquid misses the target and can lead to embarrassing accidents. Our US patented and Intl patents pending adjustable drawstring pouch locks the guard in place so your manhood stays dry and accident free.
Underwear For Men's US patented and Intl patents pending drawstring support system works fantastic in combination with the leading disposable male incontinence guard products such as Depends and Prevail.Our mens underwear helps you maintain your dignity and improves your quality of life. Our boxer briefs and briefs are the most stylish and comfortable men's underwear products on the market and the US patented and Intl patents pending drawstring system will lock the guard in place.
"Real good coverage for medical reasons. Will buy more." Jo P., 2/24/16
Extra Support Men's Underwear
LEARN MORE

As we grow older, parts of our bodies continue to grow. Our ears, noses and manhood are just a few of them. As your manhood gets larger and begins to sag, it gets uncomfortable. The older you get, the more important support becomes and men often revert back to tighty whities. Underwear For Men's US patented and Intl patents pending adjustable pouch underwear is made to comfort, isolate and support your manhood. Because our pouch adjusts to fit your size, it works perfectly for men with medical conditions such as Hernia, Hydrocele and Epididymitis that require extra support.
Prevents chafing - Anti ChafePrevents manhood from sticking to your thighDoes not use elastic to provide support.Does not lose support through the laundry cycle